Ghost has very easy but rich setting options to configure every part of your website. You can set your site's title, description, logo, icon and more at one place very quickly. Visit General setting page in your admin dashboard.
Publication info
In this section you can set your publication title, description, site timezone and language of your site.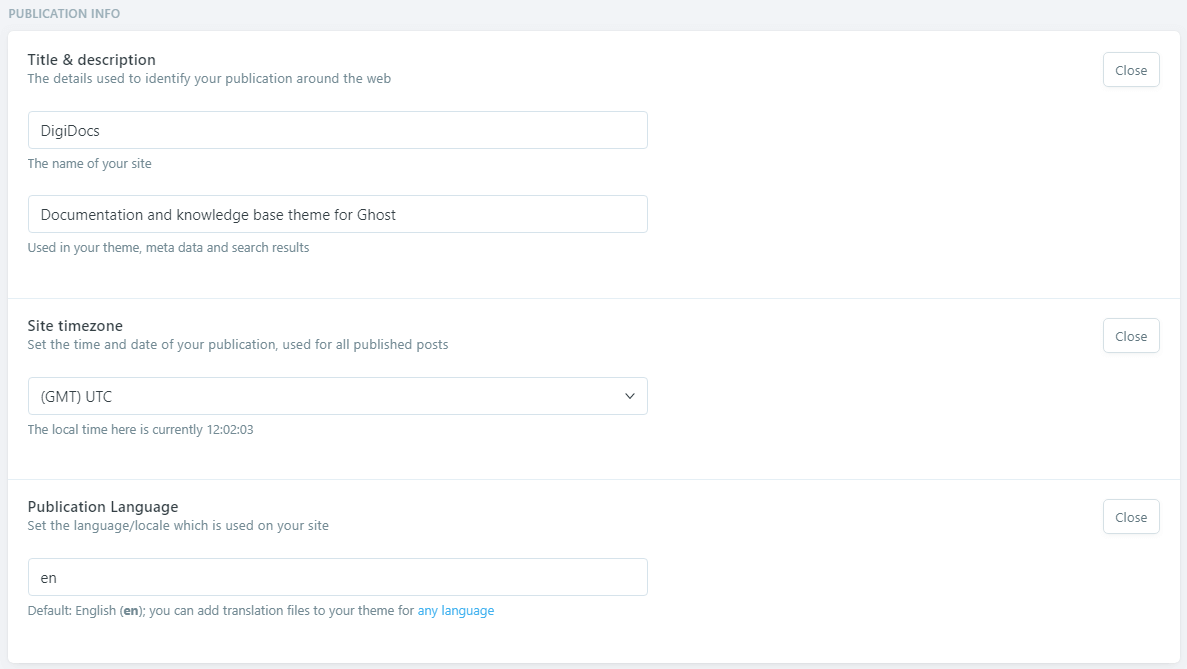 Publication identity
This section is for your sites identity. All your site branding goes here. Set a logo or cover image or your site icon. Site icon is that Icon which shows in the browser's title tab besides your website title.
Publication icon
Always upload an square image at least 60x60px. But I will recommend minimum 256x256px.

Site meta settings
In this group of options you can Meta title and meta description for your site. This setting is important because when people search your site, search engines will show what ever you set here.
If you keep this options blank then default site title and description will be shown in search engine. So use these options to customize the way your site looks in search.
Twitter and Facebook card
Do you want to customize the image, name and description of your site when people share your site's direct link in twitter or Facebook? Use the twitter card and Facebook card options in this section.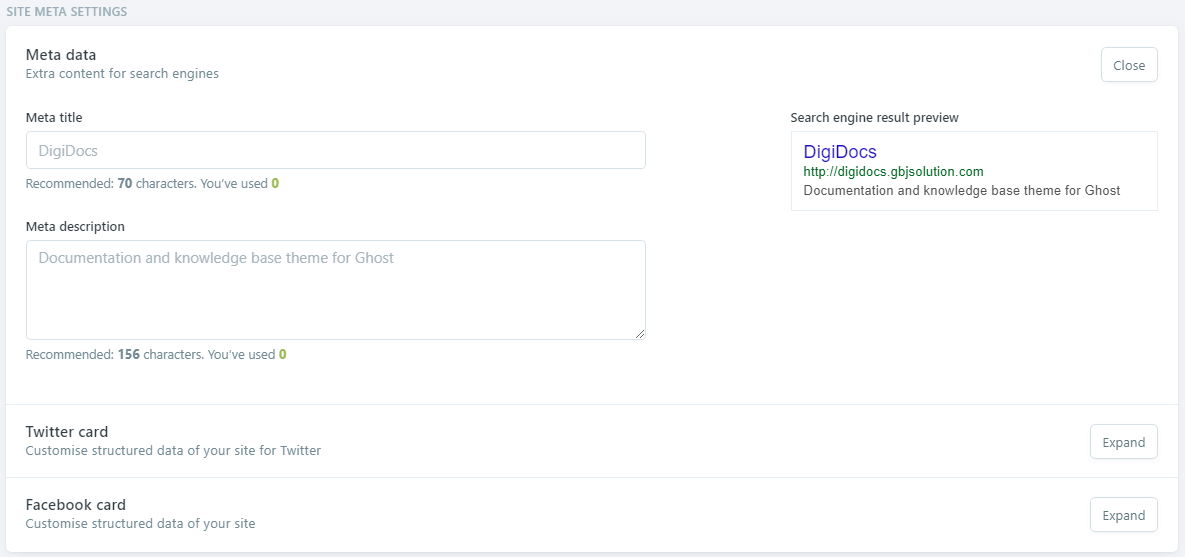 Social Accounts
Add your social media links in this section of setting. Most of the ghost theme shows social icons links using this settings.